Dear Friends,
It means so much to me to welcome you all in person again after three years. Though each day brings news of war, economic hardship, and the ongoing epidemic of gun violence, we come together to look beyond our global, national, and personal struggles and respond to the trauma and violence that is occurring right now. It is my privilege to introduce you to Roca Youth Workers, participants, and community leaders who are fighting for social and racial justice and proving every day that no young person is a lost cause, even if they have lost all trust and hope for the future.
Today you will meet Brian McDonald, an award-winning storyteller who reminds us that pursuing justice means having empathy, not seeking revenge; Eric Rodriguez, a founding Roca youth member turned pastor and successful entrepreneur; Massachusetts Attorney General Andrea Campbell, who has pledged to end the cycles of incarceration and violence; Baltimore Police Commissioner Michael Harrison, who leads police reform in Baltimore; and Sedale Collymore and Aliana Colon, two remarkable young people who are overcoming the odds to transform their lives.
Since 1988, Roca has worked relentlessly to disrupt incarceration, poverty, and racism. From humble beginnings in Chelsea, MA, Roca has grown to 7 sites across 3 states, and we are now bringing our impact national through our coaching arm, the Roca Impact Institute.
Over 35 years we have evolved to focus exclusively on young people at the center of urban violence who traditional youth programs can't reach. Traumatized and full of distrust, they are trapped in a cycle of violence and poverty that they aren't ready, willing, or able to break on their own.
Our approach to healing is a practical one: we reach out to young people relentlessly and teach life-saving behavioral skills right in the streets, in some of the most violent and segregated neighborhoods. Young people learn to recognize their thoughts and feelings, freeing them to take an 8-12 second pause, think before they act, and try something different. Meanwhile, the Roca Impact Institute teaches the same skills to criminal justice partners who want to improve their interactions with young people.
And still we continue to evolve. In just the past year, we formalized our work with young people behind the walls of correctional institutions across MA; began serving young mothers in Boston; and piloted Rewire4, an innovative emotional regulation training for police. We expanded our after-shooting protocol in Baltimore, which seeks to support young people and prevent retaliation by providing a 48-72-hour door knock to each gun violence victim; and expanded our service area across Baltimore County. And we celebrated as the first participants graduated from Roca Baltimore, our Young Mothers Program in Springfield, and the Emerging Adult Court of Hope (EACH) program.
Funds raised through our Annual Breakfast are vital to keep Roca growing and evolving. We could not do this work without the generosity and partnership of so many. Thank you for joining me in continuing our work to liberate young people and communities from the trauma and violence that confines them.

Molly Baldwin
Founder & CEO
Program
Welcome and Introduction
Eric Rodriguez, Pastor of The Way Church in Milford, MA, Founding Roca Youth Member
Opening Remarks
Andrea Campbell, Massachusetts Attorney General
James E. Mahoney Award Presentation
Miceal Chamberlain, Northeast Region Head for Global Commercial Banking at Bank of America
JT Timpson, Managing Director, Community Violence Initiatives at the Roca Impact Institute
Michael Harrison, Baltimore Police Commissioner, Award Recipient
Vichey Phoung Award Presentation
Solomon Baymon, Director of Roca Western Massachusetts
Sedale Collymore, Roca Springfield Participant, Award Recipient
Keynote Speaker
Brian McDonald, Chief Storyteller at the Belief Agency
Vichey Phoung Award Presentation
Sunindiya Bhalla, Executive Vice President of 2Gen and Fatherhood at Roca
Aliana Colon, Roca Chelsea Young Mothers Program Participant, Award Recipient
Founder's Remarks and Special Award
Molly Baldwin, Founder & CEO of Roca
Closing Remarks
Eric Rodriguez
Master of Ceremonies
Eric Rodriguez
Pastor of The Way Church in Milford, MA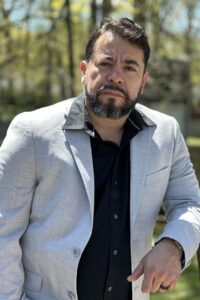 Eric Rodriguez is a man of many talents and accomplishments. Currently, he serves as the pastor of The Way Church in Milford, MA, where he helps inspire and lead his congregation toward spiritual growth and fulfillment. He is a loving husband to his high school sweetheart and a proud father of two boys. 
In addition to his pastoral duties, Eric is also a successful entrepreneur. He is a part-owner of Good Guys Properties, a company that specializes in real estate investment and management. He also serves as the Operations Manager at Sharp Plumbing and Heating, where he oversees the day-to-day operations of the company. 
Eric's success and achievements are rooted in his past experiences. He was a founding Roca youth member, where he learned valuable life skills and gained the tools necessary to overcome challenging circumstances. His journey with Roca has had a profound impact on his life, and he is grateful for the opportunity to give back to the organization that helped shape him into the man he is today. 
Speakers
Andrea Campbell
Massachusetts Attorney General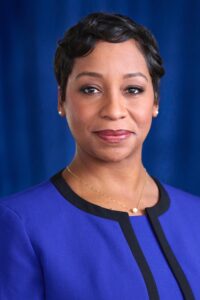 In January 18, 2023, Andrea Joy Campbell was sworn in to be the 45th Attorney General of the Commonwealth of Massachusetts, pledging to build economic prosperity and stability for all residents, prioritize the mental health and well-being of children, stop cycles of incarceration and violence and ensure the people across the state have access to the AG's Office regardless of their zip code, language or ability.
Growing up in Roxbury, Andrea's life was filled with instability. When Andrea was eight months old, she lost her mother to a car accident while going to visit her father in prison. She and her brothers bounced around—living with relatives and sometimes in foster care—until her father got out of prison when she was eight years old, and she met him for the first time.
Andrea and her family relied on public housing and food assistance while her grandmother struggled with alcoholism. Her two brothers sadly cycled in and out of the prison system. She lost her twin brother Andre, when he passed away while in the custody of the Department of Corrections as a pre-trial detainee.
Through all of this, Andrea persevered. Thanks to loving relatives, community support and a network of teachers who encouraged her, she turned pain into purpose. She graduated from Boston Latin School and then worked her way through college with the help of grants and student loans, graduating from Princeton University and UCLA Law School.
After earning her law degree, she worked as a legal services attorney for the EdLaw project, defending the rights of children and their families—particularly those with disabilities.
Andrea also practiced law at Proskauer LLP as an employment attorney, and ultimately left to serve the public as General Counsel at the Metropolitan Area Planning Commission, working across 101 cities and towns to address regional challenges like health care access, transportation, affordable housing, and climate change.
Andrea served as legal counsel to Governor Deval Patrick, working to improve our education and transportation systems and move forward an agenda of equity across the state.
In 2015, Andrea successfully ran for the Boston City Council becoming the first woman to represent District 4 on the Council. Her first piece of legislation was the Community Preservation Act, which still generates over $20 million annually for new affordable housing, historical preservation, and parks and open space. In 2018, she was unanimously elected City Council President—the first Black woman to hold the title.
---
Miceal Chamberlain
Northeast Region Head for Global Commercial Banking at Bank of America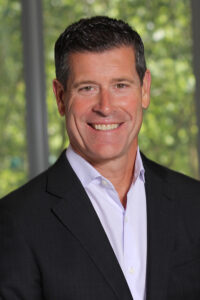 Miceal Chamberlain is the Northeast Region Head for Global Commercial Banking. Based in Boston, he leads the Northeast team responsible for delivering integrated financial solutions to public and private companies with annual revenues of $50 million to $2 billion. From Maine to Pennsylvania, the team provides a variety of financial solutions that help companies grow and prosper, including treasury, credit, investment banking, risk management, and wealth management. 
Miceal also serves as President of Bank of America in Massachusetts, where he connects businesses, families and individuals to the banking and investment teams that will help improve clients' financial lives. He leads the work to deploy bank resources across the market and the region to address social and economic concerns and help build strong communities. 
Miceal joined Bank of America in 2005 and most recently was the Head of Global Markets in Boston for Bank of America Securities, responsible for fixed income, equity sales/trading, and senior relationship management serving Boston's investment community. He previously held similar roles at JP Morgan in Boston and Prudential Securities in Boston and New York. 
Miceal is a 1993 graduate of Dartmouth College. He is on the board of the Greater Boston Chamber of Commerce, the Boys and Girls Clubs of Boston and the Catholic Schools Foundation. 
Keynote Speaker
Brian McDonald,
Chief Storyteller at the Belief Agency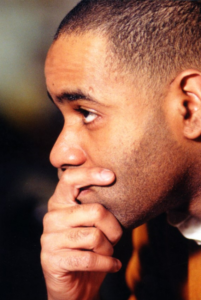 Brian McDonald is an award-winning screenwriter, director, and author who has worked in film, television, and comic books for more than 30 years. 
His book on story structure, Invisible Ink, has been translated into several languages and is required reading for interns at Pixar Animation Studios. 
As a story consultant, he has taught his unique take on story construction to companies including Cirque du Soleil, Ford Motor Company, Amazon, Disney Feature Animation, Future of Storytelling, Sony Interactive, Microsoft, and Pixar. 
His graphic novel Old Souls, a reincarnation story about a man so consumed by the memory of a former life that he throws his current life into turmoil, was published by Macmillan imprint First Second Books. Brian's second book, Land of the Dead, is an illustrated graphic novel with lessons from the underworld on storytelling and living. He has a memoir in production soon to be published by Macmillan. 
McDonald is a partner, Chief Storyteller, and sometimes film director at Belief Agency, a creative agency based in Seattle Washington. He is a co-host of the You Are a Storyteller Podcast. 
McDonald's compelling personal story reflects on the ways that systemic racism and oppression lead to violence in our most disenfranchised communities. He reminds us that we need empathy to heal from the trauma of violence, and challenges us to seek justice, not revenge. 
James  E.  Mahoney Award
In Memory of James  E.  Mahoney
1952-2020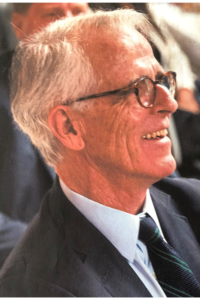 James (Jim) E. Mahoney, former Global Corporate Strategy and Public Policy Executive, was a trusted advisor, colleague, and friend at Bank of America for 25 years. Jim was skilled at turning policy ideas into business results, and his impact within the company was felt in fundamental ways, including its commitment to sustainable finance. He worked passionately to help advance second chances for the formerly incarcerated and believed strongly in Roca's mission to disrupt incarceration, poverty and racism. He engaged with Roca in numerous ways as he continued to advocate for systemic change and believed in the power of cross-sector partnerships to achieve progress.  
Jim was a board member of the National Urban League, served on the Board of Directors of the New England Council, was a member of the management committee for Stanford University's Global Climate & Energy Project, and served on the board of the U. S. Chamber of Commerce Center for Capital Markets. He was a devoted husband to his wife Margaret "Peggy" McLoughlin and loving father to Caitria, Jake, and Gracia. 
Roca's James E. Mahoney Award recognizes an individual or organization who has demonstrated innovative leadership, humility, and commitment to systemic change on behalf of young people, and is an engaged partner in Roca's systemic reform efforts.  
---
2023 James E. Mahoney Award Recipient
Michael Harrison
Baltimore Police Commissioner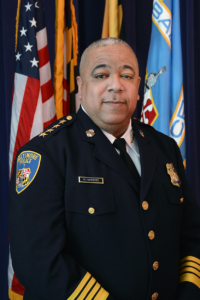 S. Harrison was sworn in as the Baltimore Police Department's 41st Commissioner on March 12, 2019. Before coming to Baltimore, Commissioner Harrison served the New Orleans Police Department for nearly three decades. He joined the NOPD in 1991 and ascended steadily through the ranks. He served in supervisory assignments as an Assistant Commander and Commander of a patrol District and the Specialized Investigations Division of the Public Integrity Bureau. He was appointed to Superintendent in 2014 and led the Department for over four years.  
Commissioner Harrison has been instrumental in the development, implementation and assessment of community policing programs that have led to demonstrably increased partnership and collaboration. Moreover, he is skilled at moving progressive law enforcement bills forward through legislature and effectuating evidence-based crime fighting strategies, many of which assisted in tangible crime reductions. 
Commissioner Harrison was appointed to the Police Executive Research Forum Board of Directors in 2019, where he now serves as the President. He is a member of the Major Cities Chiefs Association and served as both the Central and Eastern Region Representative. Additionally, he is a member of the International Association of Chiefs of Police, the National Organization of Black Law Enforcement Executives and the Law Enforcement Immigration Task Force. 
He received a Bachelor's degree in criminal justice from the University of Phoenix and a Masters of Criminal Justice from Loyola University New Orleans. He is also a graduate of the Senior Management Institute for Police, as well as Northwestern University's School of Police Staff and Command. He is a graduate of the F.B.I's National Executive Institute. 
He has considerable experience in navigating a policing agency through the rigors of operating under a federal consent decree, having led two large police departments under such oversight. 
A firm believer in civic duty, he honorably served eight years with the Louisiana Air National Guard. In 2010, Commissioner Harrison was ordained as a minister at City of Love Church in New Orleans. 
Commissioner Harrison has been married to his high school sweetheart since 1992, and they are the loving parents of two adult children. Commissioner Harrison and his wife have made Baltimore home and have become proud residents. 
Vichey Phoung Award
In Memory of Vichey Phoung
1981-2004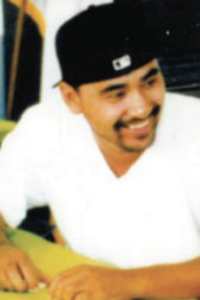 Vichey Phoung was born in a Thai Refugee camp while his family was fleeing from the Cambodian Killing Fields, and came to the U.S. as a baby. In early adolescence, he joined a gang with his three older brothers and spent many years in and out of the streets.
Over time and after a particularly challenging several months in jail, Vichey came to accept responsibility for causing harm and made remarkable and long-lasting changes in his life. He worked and volunteered as a street worker, seeking out his peers and helping young people leave gangs. He led peacemaking circles for gang peace efforts, helped launch the Via Project, and became a well-known young leader in the area. At age 23, Vichey was tragically killed in an industrial accident; he is survived by his mother, brothers, and son, Allen.
Despite his young age, Vichey had become a wise person that everyone at Roca loved and admired. To this day, Vichey's impact on Roca can be felt strongly. He would have been inspired by Roca's transitional employment programming, and he, more than any of us, would be able to recognize and appreciate those awarded the Vichey Phoung Peace Award.
Roca's Vichey Phoung Peace Award recognizes Roca participants who, through their hard work and determination, have achieved substantial positive change in their lives, exemplifying the transformation which Roca seeks to bring about in all of the young people it serves.  
We believe that all young people, regardless of their challenges, are able to change, grow and lead and that peace is something we learn, practice and promote.  
With this award, Roca also expresses its gratitude to outstanding community leaders for their invaluable support of our work. 
2023 Vichey Phoung Award Recipients
Sedale Collymore 
Roca Springfield Participant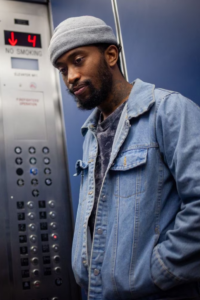 At 17, Sedale found himself facing felony charges that could follow him for the rest of his life. His path changed when he was accepted into the Emerging Adult Court of Hope (EACH), a program that gives young people in Hampden County the opportunity to have their charges dropped and their records sealed. In exchange, they must participate in Roca, build a career path, and demonstrate that they are transforming their lives.
After he was released from jail, Sedale faced homelessness and a suspended drivers license. At first he was skeptical that Roca would work out for him, but he agreed to participate in our Transitional Employment Program, where he formed a close bond with his crew supervisor, Ricky Jones. Sedale struggled to regulate his emotions and take accountability, but Ricky taught him cognitive-behavioral theory skills to help him calm his mind, stay focused, and think things through before reacting.
Sedale worked hard to obtain stable housing, got his license back, and started showing up for his young son like never before. He now has a career in maintenance with plenty of room for growth, and dreams of starting his own painting business and pursuing music. Sedale's positive decisions helped him become one of the first young people to graduate from the EACH program earlier this year.
---
Aliana Colon 
Roca Chelsea Young Mothers Program Participant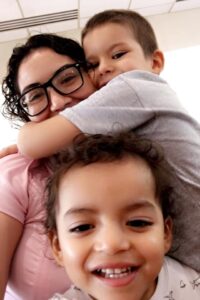 Three years ago, Aliana was living in a shelter with her two children when the Department of Children and Families brought her to Roca. She faced intimate partner violence which led to her own involvement with the criminal justice system, battled addiction, and eventually lost custody of her children.
Through it all, Aliana showed incredible resilience. Her Youth Worker, Olga Romero, relentlessly stood by her and helped her navigate each setback. Aliana opened herself to Roca and learned Rewire CBT skills that helped her understand her emotions and make healthier choices. She began to believe that change was possible.
Aliana has blossomed into a passionate and creative young woman with a beautiful smile and a great sense of humor. She has worked hard to find stability and become the parent she wants to be—she has been sober for nearly two years, has maintained a full-time job, and channels her creativity through baking. Her two sons, Xavier and Kaiden, are her pride and joy, and she is working toward reuniting with them.
Roca's 35th Anniversary Service Award
Edward J. Dolan
Retired Commissioner of the Massachusetts Probation Service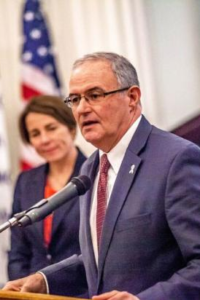 At the end of April 2023, Edward J. Dolan retired from his position as Commissioner of the Massachusetts Probation Service, where he had served for 10 years. His career includes: Commissioner of the MA Department of Youth Services; Executive Director of the MA Parole Board; Chief Operating Officer at Mass Halfway Houses; Forensic Manager at the MA Department of Mental Health; and other roles including working for the City of Chelsea, where he grew up. Most importantly he is a husband, a father, and a grandfather. He is smart, compassionate, practical and funny.

Ed has been an effective leader in critical public agencies (Probation Parole, DYS). He has made a significant impact in the way that services are delivered to the highest risk residents of Massachusetts. Ed has always been focused on holding his agencies and himself accountable to improved outcomes. He has led with composure and grace. It's been an honor to have had the opportunity to work for and with Ed."
– Peter Forbes, Former Commissioner of the MA Department of Youth Services

Commissioner Dolan has had an accomplished career in his leadership roles at Parole, DYS and at Probation. In his typical self-deprecating way, he redirects the attention garnered by those successes back to the hard working members of his departments, and states: 'Hey, I am just a bureaucrat.' Anyone who knows Ed appreciates that he is a true leader, inspiring people to better serve those they work with, building coalitions and credibility to secure the necessary resources and policy improvements, and with persistence and grace working every day to make life better and safer for the citizens of Massachusetts."
– Mike Coehlo, Deputy Commissioner of the MA Department of Probation
Our Story

Thank You to our Sponsors
Rockport Mortgage Corporation
Dan and Kerry Lyons
Transformational Sponsors
Bennett Family Foundation
Devika Kapoor and Hiren Mankodi
Beacon Communities
Goodwin Procter LLP
Maggie Moore and Michael Fleisher
HarperOne
Marian and Josh Johnson
Steve and Andrea Kaneb
Keith Construction, Inc.
Christine and Will Kendall
New England Patriots Foundation
Northeastern University
PeoplesBank
Ropes and Gray
Safety Insurance Charitable Foundation
State Street Corporation
USI Insurance Services, LLC
AAA Northeast
Eyre Baldwin
Baystate Health
Boston Celtics Shamrock Foundation
Coverys
Kim and Judy Davis
DeleteMe
Demoulas Foundation
Carla DeSantis
Eastern Bank Charitable Foundation
Michael and Barbara Eisenson
Fernway, LLC
Fidelity Investments
F.L.Putnam Investment Management Company
Goldman Sachs
Harbor House Collective
Angie and Derek Janssen
Kayem Foods
Liberty Mutual Insurance
M&T Bank
MGM Springfield
Mintz
Monson Savings Bank
PwC
SEI Institutional Group
Jody and John Shue
The Architectural Team, Inc.
The Boston Foundation
The Gardiner Howland Shaw Foundation
UnitedHealth Group
Verizon
Laurence and Alexis Wintersteen
Bunker Hill Community College
Will and Kim Graylin
Sarah McCrary and Fernando Contreras
Richard Murnane
Whip's Sporting Goods
Anonymous
Special Thanks
Victor Agran and Architectural Resources Cambridge
HarperCollins Publishers
Charlie Mackesy
Merritt Properties
Goulston & Storrs
Timberland
Venable LLP
Many thanks to the Roca staff, Board, partners, investors, and most of all to the remarkable young people who share their lives with us.
Robert C. Barkman, Friend of Roca
Ray Champagne, Beloved Partner
Derek Neal, Roca Baltimore Elder
Young people we have lost this past year
David Colon Jr, Holyoke
Marvin Escobar, Chelsea
Wilfredo Garcia, Springfield
Nawal Hassan, Chelsea Young Mother
Quincy Harris, Baltimore
Kwantez Henson, Baltimore
Lucas Maisonet, Holyoke
Yoniel Monsanto, Springfield
Juan Morales, Springfield
Kweli Murphy, Baltimore
Andre Owens, Baltimore
Tiya Otugo, Baltimore
Gerald Reed, Baltimore
Angel L. Sanchez, Holyoke
Marquis Stuckey, Baltimore
Jeremiah Williamson, Baltimore
CHRISTINE KENDALL
President of the Board
CHIEF MICHAEL DAVIS
Vice President of the Board
MAGGIE MOORE
Treasurer of the Board
BEN GARDNER
Secretary/Clerk of the Board
JAY ASH
STEWART CHAPIN
AUGIE CHIASERA
TIFFANY GARNER
ANGIE JANSSEN
HIREN MANKODI
JOSHUA REED-DIAWUOH
LAUREN SANCHEZ GILBERT, ED.D
SETH STRATTON
GREG TORRES
Honorary Board Member
ROBERT L. WALLACE
MOLLY BALDWIN
Founder & Chief Executive Officer
Roca Baltimore Board of Managers
DR. BRANVILLE G BARD, JR.
MARC BROADY
STEVE BUTZ
ANDRE DAVIS
CHRIS DUNCAN
DANIEL L. EGGERS
DUNCAN J. EVERED
TIFFANY GARNER
ROB JOHNSON
LOUIS PAKULA
MOLLY BALDWIN
Roca Impact Institute Advisory Board
CHIEF MICHAEL DAVIS
PETER FORBES
LAUREN SANCHEZ GILBERT, ED.D