Dear Friends,
No year in recent memory has been easy, but this year has felt harder than most. Even as the pandemic waned, we veered toward war and economic pressure. Meanwhile, a rising tide of gun violence engulfed the lives of more young black and brown people in our nation's most dispossessed communities.
Most gun violence is predictable. We know the places where most bullets are shot in our cities, and we know who's doing the shooting. But that doesn't make stopping it any easier.
In this annual report, we hope to provide a breath of possibility.
At the center of violence live young people who have been failed by the system. They've lost trust, so they lash out at offers of help. But we can help them change if we understand the impact that trauma has on their thoughts, feelings, and actions.
Anybody who's a victim or witness of gun violence has experienced at least one traumatic event. Most of the young people we know have experienced many. They often live with ongoing, complex PTSD. It leaves them in a near-constant state of 'fight, flight, or freeze,' so violence leads to more violence.
At Roca, the idea of healing is not lofty or naïve—it is practical. Our Rewire cognitive behavioral theory (CBT) approach offers young people a solid pathway to freedom from trauma's constraints. Roca's Impact Institute teaches the same CBT skills to criminal justice partners who want to improve their interactions with young people.
A young person who thinks he has to retaliate can pause and ask himself, is that true? is that thought helpful? instead of simply reacting. And a police officer, triggered by a young person's behavior, can use CBT to stop and realize that trauma is playing a role in everything they do.
Ours is a democratic approach. In the end it is the young person who makes the almost unimaginable decision to change the course of his life, despite a lifetime of experience telling him he isn't worth saving. It is the cop who deepens her understanding of the community she serves. It is the probation officer who chooses to see the person behind the paperwork.
This isn't a fantasy. Each year we rigorously assess our own performance and outcomes, and in 2022 we also worked with two third-party evaluators. Both internal and external data suggest that Roca's trauma-informed approach to community violence intervention works.
We have to dismantle the structural racism that creates ever-deepening poverty and provokes daily violence on our streets. At the same time, we must respond to the trauma and violence that is occurring right now. So Roca continues to do what we do best: teaching one young person at a time to pause, breathe, and try something different.
To be healed from trauma that has had you locked in its grip for your entire life is to be able to transcend suffering and loss and move forward—possibly by forgiving, most likely never by forgetting—but most importantly by becoming able to choose to be alive and around to see the day through.
In the global and political moment we are in now, freedom feels more vital than ever. I hope you will join me in continuing our work to liberate young people and communities from the racism, trauma, and violence that confines them.
We could not do this work without the generosity and partnership of so many. Thank you for your support and confidence in Roca.
Sincerely,


70%

Roca Massachusetts young men did not recidivate within three years

Down Arrow

37% lower than comparable young people
66% came to Roca with violent criminal histories but only
13% recidivated for a violent offense
In the first 24 months of enrollment, Roca Baltimore young men were arrested 16% less than comparable Baltimore peers.
After 24 months with Roca:
98% were not incarcerated for new charges
0
Young Men
Served in
Massachusetts
After 18 months:
96% made improvements in behavioral health1
After 24 months:
98% had no new incarcerations
0
Young Mothers
Served in
Massachusetts
After 18 months 96% made improvements in behavioral health
93% delayed new pregnancies before age 24
93% of children demonstrated on-time development
1 Measured for participants who had completed at least two surveys to make a comparison. Participants demonstrated improvement on at least one of four validated assessments of: emotional regulation; mental health; level of distress; and substance use.
Roca Baltimore:
The First Four Years (2018-2022)
0
Young Men
Served in Baltimore
While 98% have had a traumatic experience:
After 18 months:
94% made improvements in behavioral health
After 24 months:
79% had no new arrests
98% had no new incarcerations
Hear from Roca Baltimore's First Graduates
We Served the Young Adults and System Partners at the Center of Urban Violence
95% are black or brown
87% have been arrested
89% are street/gang involved
93% are drug involved
82% have never been employed
95% are black or brown
87% have been arrested
89% are street/gang involved
93% are drug involved
82% have never been employed
20+
Police and
Sheriff's
Departments
5
Youth Services
Departments
650+
individuals trained in Rewire CBT, including:
322
Criminal Justice
Staff Members
Heal The Trauma, Free The Person:
Our Four-step Approach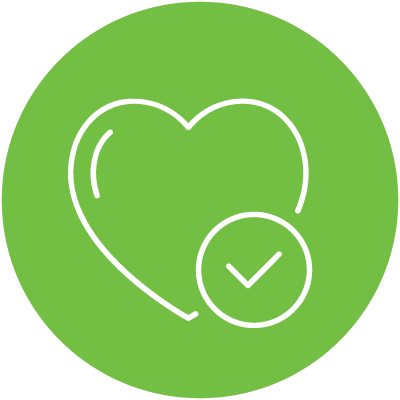 Start with the Heart
Trauma is fear, so we start by providing safety and stability. We find young people at the center of violence and show up at their door—and we keep showing up every day, building strong, trusting relationships through relentless outreach.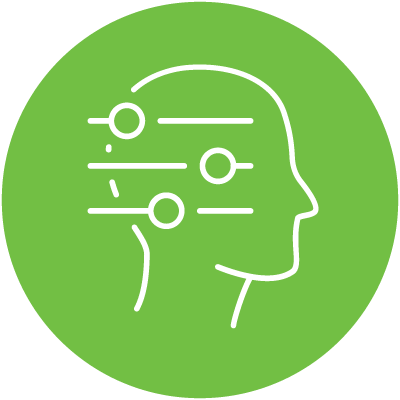 Rewire the Brain
Trauma keeps young people stuck in survival mode, so they keep repeating the same negative behaviors. Roca's cognitive-behavioral theory (Rewire CBT) skills heal trauma by building new neural pathways. Young people learn to recognize their thoughts and feelings, freeing them to think before they react.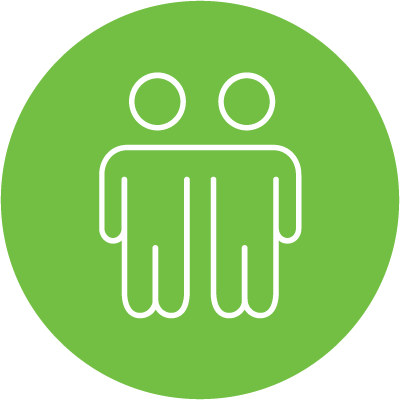 Practice Relentless Patience
Change takes time, and it doesn't happen without setbacks. Our decades of data show that real change only begins around 18-24 months into intervention. Relapse is a crucial moment of learning along the way, so we relentlessly support each young person through temporary failures, no matter how many times it takes.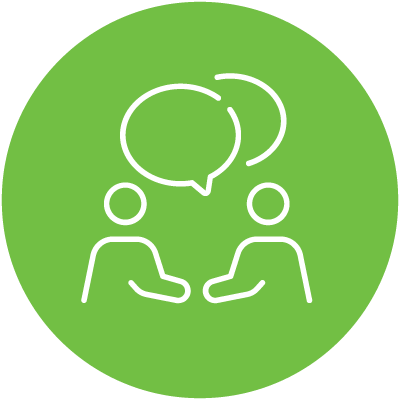 Rewire the System
Police and other criminal justice professionals on the front lines of urban violence experience trauma too, so we use Rewire CBT and peacemaking circles to help them understand the young people they serve and their own behavior. Meanwhile we persistently engage a vast array of system partners to share critical information, test new strategies, and coordinate case management to improve outcomes for young people and the whole community.
Rewire CBT by Roca:
Think Different, Do Different
Rewire CBT is a non-clinical approach to cognitive behavioral theory (CBT). Participants learn and practice life-saving behavioral skills right in the streets, in some of the most violent and segregated neighborhoods.
The evidence linking trauma and violence is abundant. Rewire CBT breaks down barriers to addressing trauma by helping front-line intervention staff reach people who would otherwise refuse or lack access to clinical therapy.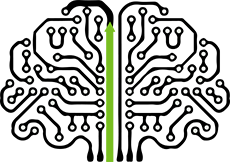 We all have the capacity to heal from our trauma and change.
We can literally learn to rewire our brains.
Bringing CBT Skills
to the Streets
Our Youth Workers give young people the tools to think, feel, and do differently, and free themselves from survival mode living.
Bringing CBT Skills

to the Police and Other Partners
Our Impact Institute gives police officers, criminal justice practitioners, and others on the front lines of violence the tools to approach young people differently.
Diversity, Equity, & Inclusion
In Everything We Do
Always
Focusing on the highest-risk, unserved young people at the epicenter of violence
Providing young people of color with the tools to survive and thrive
Increasing behavioral health access in the highest-risk neighborhoods and circumstances
Using brain science to help us understand others' experiences and behaviors
Working with a staff that reflects the young people we serve
This Year
Significantly increased Board diversity
Promoted 30 staff of color
Established some of the highest base salaries in the field
Roca Demographic Composition 2022
Roca participants
49% Hispanic/Latino
43% Black or African American
5% White
3% Multi-racial
Roca staff
36% Black or African American
24% Hispanic/Latino
27% White
1% American Indian or Alaskan Native
7% Asian
6% Multi-racial
Roca, Inc.
Board of Directors
47% White
33% Black or African American
13% Hispanic/Latino
7% Asian
Board of Managers
for Roca Baltimore
56% Black or African American
44% White
Roca Impact Institute
Advisory Board
25% Hispanic/Latino
75% Black or African American
Rewire the System
Providing the Tools for Change
Roca works with dozens of amazing, courageous criminal justice partners who try, under significant constraints, to help young people reduce violence.
By understanding the science of behavior change and brain development, we can begin to have a different kind of conversation with the young people we serve.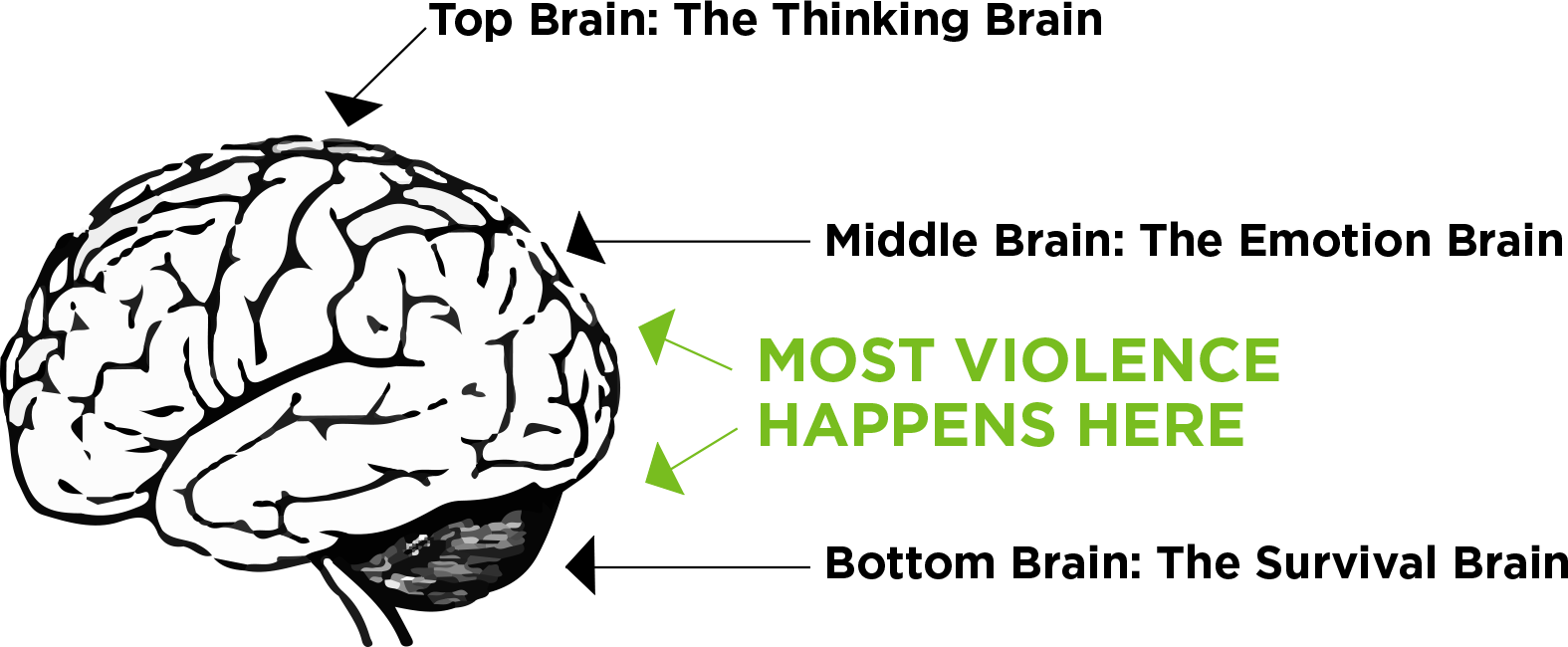 The Roca Impact Institute
Trained over 150 juvenile and young adult justice case managers and their supervisors in Rewire CBT
Designed a comprehensive framework for helping an agency scale, implement, and sustain Rewire CBT over time and replicated framework with NYC Probation
Launched multi-year initiative to train over 350 staff from the Maryland Department of Juvenile Services in CBT
Approved by DOJ and Baltimore Police Department to deliver CBT across the department as part of consent decree in 2023
Roca (Direct Service)
Formalized our work with young people behind the walls of correctional institutions by launching state-funded re-entry projects with Suffolk, Essex, Middlesex, and Hampden Counties in Massachusetts
Developed a hospital responder program in Western Massachusetts in partnership with Baystate Medical Center
Expanded Roca's after-shooting protocol in Baltimore, which provides a 24-48 hour door knock to each gun violence victim to prevent retaliation and provide resources
Brought together key system players in Hartford to prepare to launch an intervention for young mothers in the middle of violence in the city
Thank you to our
Partners and Supporters
Architectural Resources Cambridge, Inc.
Capital Funders Baltimore
Abell Foundation
Architectural Resources Cambridge, Inc.
Thomas Barry
Cresa
Clinton and Diana Daly
James Davies
Hoffberger Foundation
Jabber Five Real Estate Group
Earl and Darielle Linehan
Middendorf Foundation
Mary and James Miller
Orokawa Foundation
Richman Foundation
Southway Builders Charitable Trust, Inc.
Venable, LLP
Whiting Turner
Financials
Roca, Inc., Pallin Youth Center, Inc.,
& Roca Baltimore, LLC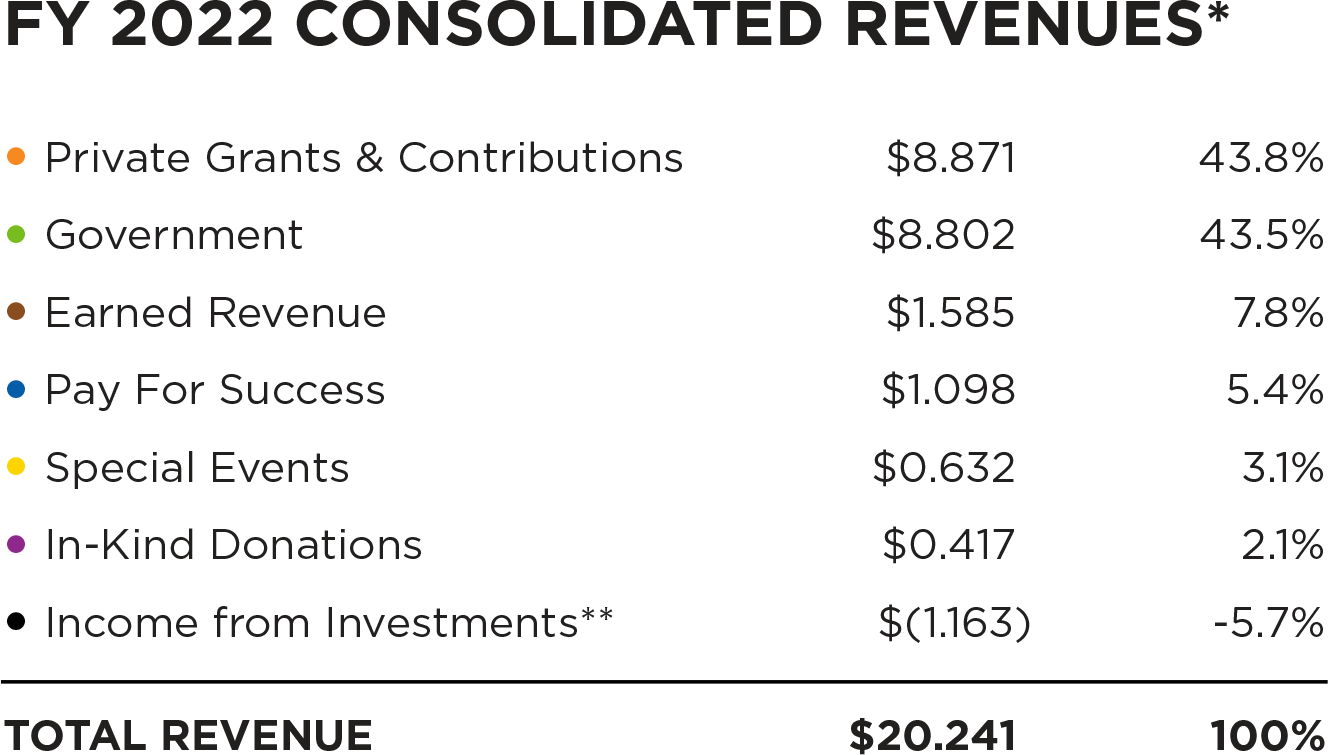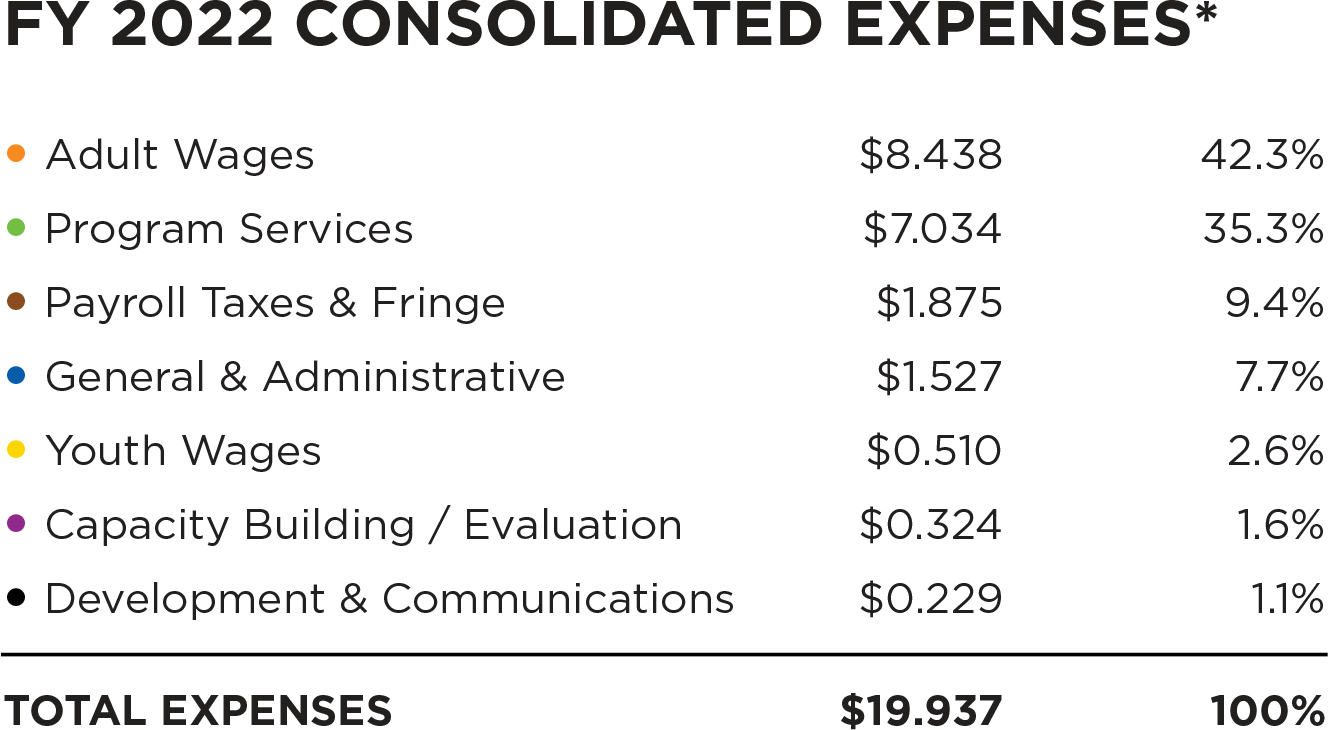 *in millions
**Investment returns for Roca's endowment were negative due to market conditions and did not directly affect program operations.
The selected financial information represents the results of the combining operations of Roca, Inc., Pallin Youth Center, Inc., and Roca Baltimore, LLC.
Pallin Youth Center is an affiliated not-for-profit corporation of Roca, Inc., formed in 1996 as a 501(c)(2) of the Internal Revenue Code for the sole purpose of holding title to property. Roca Baltimore, LLC is a fully consolidated legal entity that provides the same services in Baltimore as are provided in Massachusetts. Each shares a common Board of Directors with Roca, Inc. Combining statements is required under Generally Accepted Accounting Principles.