Roca, in partnership with Massachusetts General Hospital, developed a cognitive-behavioral theory (CBT) approach that can be taught, practiced, and mastered in the streets and community settings. ReWire by Roca – CBT Skills for Living, was designed to overcome traditional barriers to access, allowing for front line staff to deliver instruction both in the community and in institutional settings, with a focus on teaching basic concepts via a flexible, trauma-informed, low-threshold approach to cognitive-behavioral skill building.
Offered through the Roca Impact Institute, the Roca's ReWire Institute is a 3-month (12 week) Train the Trainer series designed to prepare a team of professionals to train and support staff in your organization to implement the ReWire approach to delivering CBT.
| Coaching Area | Summary |
| --- | --- |
| Foundational Strategies | Understand the concepts and strategies behind trauma informed approach. Including: fundamentals of brain development; impact of trauma; neuroplasticity; cognitive behavior theory; and the stages of change. |
| CBT Cycle & Skills | Understand the Think, Feel Do Cycle and Learn the 7 Skills of CBT: Be Present; Label Your Feelings; Move It; Act on Your Values; Stick With It; Flex Your Thinking; and Solve It. |
| Practice & Planning | Learn best practices for using skills with young people through scenarios, role plays, observation and feedback. Develop implementation targets and a plan for launching and supporting Rewire CBT over time. |
| Supervision & Coaching | Learn and adapt accountability structures and supports, including supervisory techniques for coaching and refining Rewire CBT in the field. |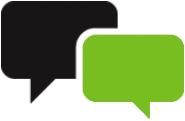 TRAUMA-INFORMED SUPPORT
$2,500 provides 80 hours of CBT delivery and intensive relationship building with a youth worker.