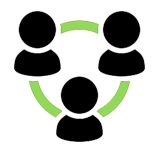 Roca offers a fast paced, innovative workplace where learning, personal experience, leading with values, and having deep faith that change is possible, are essential to achieve bold goals for our young people.
We are looking for self-motivated, compassionate, perseverant individuals who can work closely with team members, supervisors and others within the organizations to ensure that each young person has the opportunity to change their life.
Roca Boston, MA
Roca Lynn, MA
Roca Springfield, MA
How to Apply
To apply please email, in a PDF format, your resume accompanied by a thoughtful cover letter to Jennifer Murray at HR@rocainc.com. Please include the position title in the subject line.
*please do not send hard copies of materials.