Roca values and promotes transparency with our young people, partners, and funders.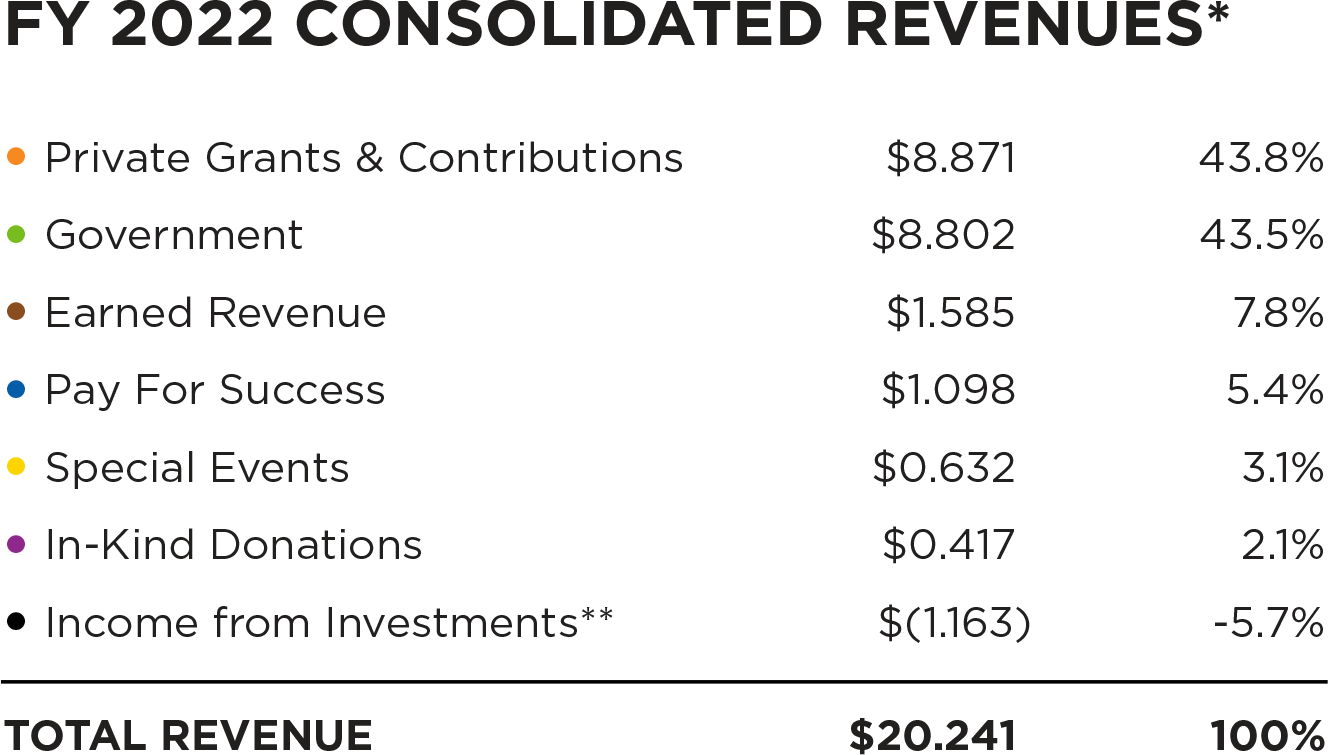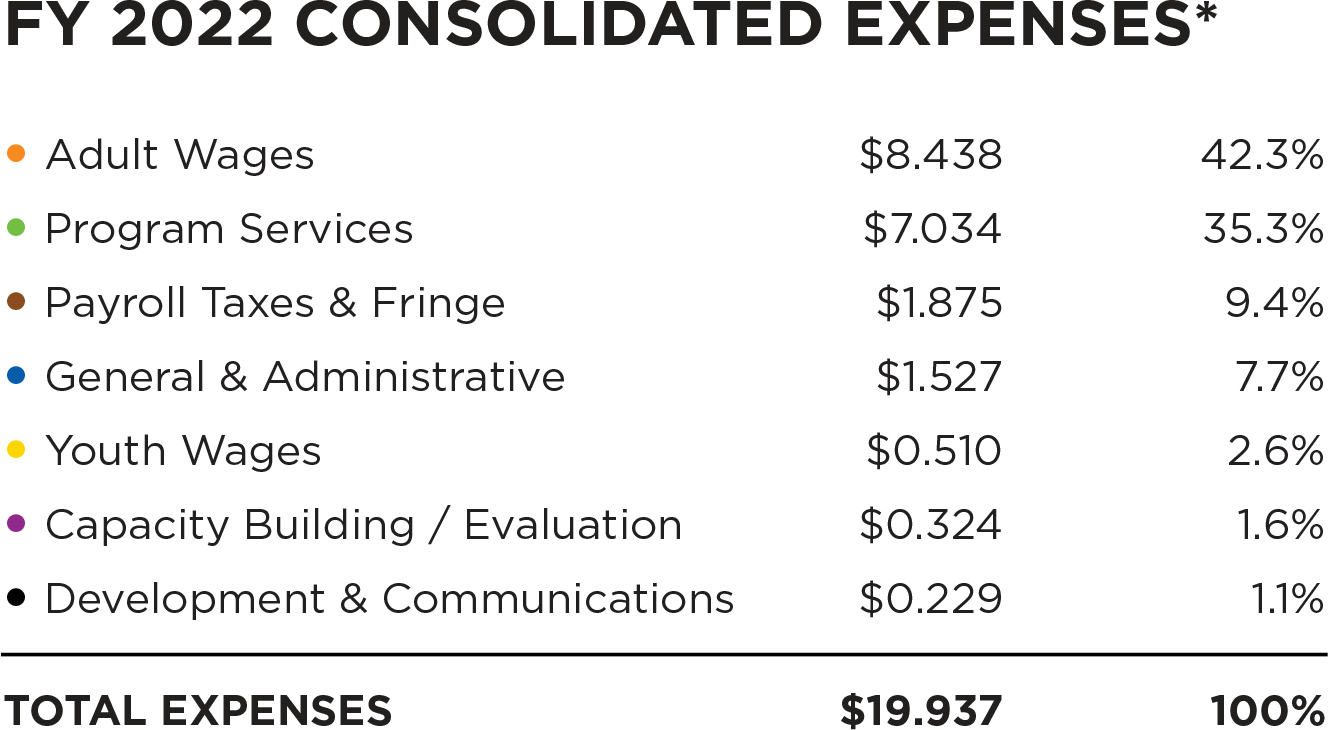 *in millions
**Investment returns for Roca's endowment were negative due to market conditions and did not directly affect program operations.
The selected financial information represents the results of the combining operations of Roca, Inc., Pallin Youth Center, Inc., and Roca Baltimore, LLC.
Pallin Youth Center is an affiliated not-for-profit corporation of Roca, Inc., formed in 1996 as a 501(c)(2) of the Internal Revenue Code for the sole purpose of holding title to property. Roca Baltimore, LLC is a fully consolidated legal entity that provides the same services in Baltimore as are provided in Massachusetts and Connecticut. Each shares a common Board of Directors with Roca, Inc. Combining statements is required under Generally Accepted Accounting Principles.
Outcomes based funding
Roca's commitment to outcomes-based funding helps young people, our program, and our partners all get better at this work.
Our Accountability
Roca has earned Charity Navigator's highest rating of four stars, and Candid Seal of Transparency 2022 for certifying our commitment to accountability, transparency and responsible fiscal management. Your gift to Roca, a 501(c)(3) nonprofit organization, is tax-deductible to the extent permitted by law.
Additionally, please see our Privacy Policy for more information.