Issue 14 | Summer 2023
Dear members of the Roca community,
There's a saying in community violence intervention that tempers get hotter as the temperature rises. For a while now, each summer has been hotter than the last, and violence is trending upward to match.
Thanks in part to 3D printed firearms, it's easier than ever to access and conceal guns. The highest-risk young people are now facing even greater risk, and there's an urgent need for organizations like Roca to step up. We are responding by sharpening our focus on the young people who are most likely to shoot or be shot, deepening our partnerships with law enforcement and the justice system, and emphasizing safety for both our young people and front-line staff.
Despite the challenges, we know our method works and we see progress every day. It's a privilege to help young people heal their trauma and change the way they think so that they can change their lives.
So many of you from all across the country were moved to join us in our mission after Roca received national news coverage on CBS Sunday Morning early this year. Your faith in us strengthens our resolve to disrupt the cycles of racism, poverty, and violence. From advocacy on the national stage to outreach on the streets, we're excited to share this glimpse into how we do it.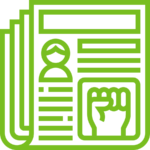 Hot Off the Press
ROCA BALTIMORE: STOP THE BLEEDING
Five years ago, Roca brought our community violence intervention model from Massachusetts to Baltimore, Maryland, and Baltimore has started to see a change. In their recently released white paper entitled Roca Baltimore: Stopping the Bleeding, Stephen Butz and Andre M. Davis turn to the work of Thomas Abt, a leading expert on reducing urban violence, to explore why Roca 's model succeeds where other programs do not.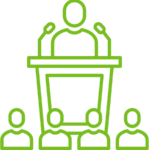 MOLLY BALDWIN AT THE NATIONAL SAFER COMMUNITIES SUMMIT
This spring, Roca CEO and Founder, Molly Baldwin, spoke at the National Safer Communities Summit alongside leaders in gun violence prevention from across the country and President Joe Biden. The Summit was held on the 1-year anniversary of the Bipartisan Safer Communities Act (BSCA), which offers state crisis intervention orders, protections for victims of domestic violence, stricter gun laws and investment in children and family mental health services.
Molly spoke about how funding from the BSCA is helping Roca's community violence intervention and survivor support work in Baltimore. Watch Molly's panel discussion below.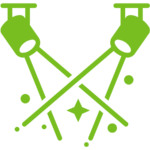 Participant Spotlight
MEET SEDALE COLLYMORE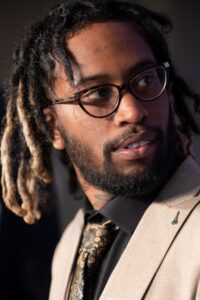 These days Sedale is a positive role model for his young son. He holds down a career in maintenance with plenty of room for growth, is a talented musician, and dreams of one day starting his own painting business.
But he had a bumpy road to get here.
At 17, Sedale found himself facing felony charges that could have followed him for the rest of his life. His path changed direction when he was accepted into the Emerging Adult Court of Hope (EACH), a collaboration between Roca Springfield and the Hampden County District Attorney that gives young people the opportunity to have their charges dropped and their records sealed. In exchange, they must participate in Roca, build a career path, and demonstrate that they are transforming their lives.
After he was released from jail, Sedale faced homelessness and a suspended drivers license. At first he was skeptical that Roca would work out for him, but he agreed to participate in our Transitional Employment Program, where he formed a close bond with his crew supervisor, Ricky Jones. Sedale struggled to regulate his emotions and take accountability, but Ricky taught him cognitive-behavioral theory skills to help him calm his mind, stay focused, and think things through before reacting.
Sedale worked hard to obtain stable housing, got his license back, and started showing up for his young son like never before. He gained employment skills and built a stable career.
Sedale's positive decisions helped him become one of the first young people to graduate from the EACH program earlier this year, and in May he received Roca's Vichey Phoung Peace Award, which recognizes Roca participants who exemplify the transformation which Roca seeks to bring about in all of the young people we serve.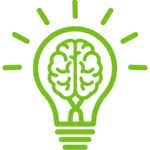 Learn a CBT Skill
BE PRESENT
Trauma keeps young people stuck in survival mode, so they keep repeating the same negative behaviors. That's why we use Rewire CBT, a relatable and simple version of cognitive-behavioral theory that helps young people heal from trauma by rewiring their brains.
The 7 Rewire CBT skills help young people understand the relationship between what they think and say in their heads, what they feel in their bodies, and what they do in response. They learn to identify negative patterns, pause, and make a choice before they act.
Rewire CBT Skill #1: Be Present
When something triggers us to feel angry or scared, it's easy to get stuck in the past, or worry about the future so much that we can't move forward. This is even more true for young people who have lived through trauma after trauma.
Being present means taking a pause to focus completely on the here and now​. It means putting the breaks on thoughts like "How could I be so stupid", "This is unfair", or "I can't deal with this", and instead observing the present with full attention and without judgement​.
It's hard work to stay focused on the present when it feels like everything is going wrong. But over time, practicing this skill helps young people slow their racing thoughts, decrease their stress, and take more control over their choices.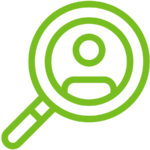 WE'RE HIRING
Roca is looking for excellent candidates who are committed to helping young people at the center of urban violence transform their lives. We are hiring for several positions in Baltimore MD, Hartford CT, and across Massachusetts, including:
Youth Workers

to engage the highest-risk young people in transformational relationships to drive behavior change.

Crew Supervisors to help young people in our Transitional Employment Program learn and practice the skills necessary to be successful at work and in life.
Education & Workforce Readiness Instructors to engage young people in education and work force readiness programming to help them successfully enter the workforce.
And many more! Visit our jobs page for all openings.
If you're excited by Roca's mission and think one of these jobs would fit you well, we invite you to apply or forward the job listings to a friend.