Serving 100 young men from Baltimore since Summer 2018
OUR STORY
With so much violence in Baltimore, we all have a role to play in bringing about change. Roca's role is small: focus on the young people who are in the throes of violence, the ones who are not ready for change yet. Our youth workers find them, knock on their doors relentlessly until they respond, build relationships, and bring them to Roca. We work with each one of them for four years until they build critical employment, education, and life skills, which help them build the safe life they want. We work with whoever we can to keep them safe, and use data and research to get better and prove that it works. We know change takes time, but we also know change is possible.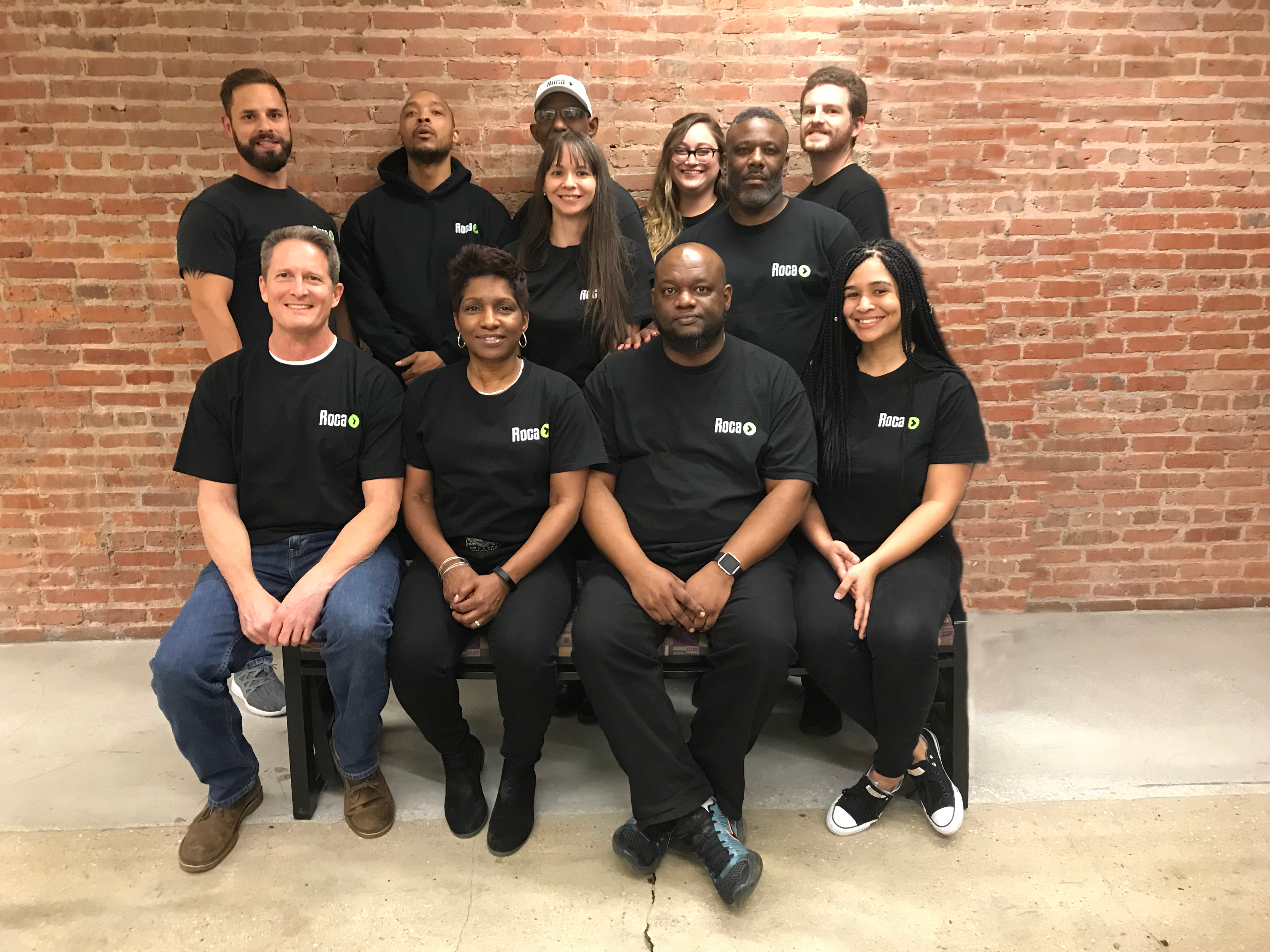 Why Baltimore, Why Now
When we started working with young people in Massachusetts 30 years ago, we believed change was possible. In the 30 years that has passed, we've been working relentlessly to prove it. And now it's our time to use what we've learned to help find a way out of violence, shootings, and so many unnecessary deaths.
I grew up in Baltimore and, like all of you, I am devastated by the loss of so many lives in the city. Whether we understand why, whether we like it or not, something has gone terribly wrong for so many of the young people in our country. Too many of them have learned that violence is the only way to live, that shooting gains respect, that guns are normal, and that dying young is just what happens.
It is a tremendous privilege to take part in some small way in reducing the violence in Baltimore. As you are so painfully aware, we can't arrest or program our way out of this escalating violence – we need a different approach. And we believe it's possible.
We have no illusions. We know that this work will be difficult and that change doesn't happen overnight. And we know we have a lot to learn. But we also know that change is possible and that it would be an incredible privilege to be part of this change.
We are deeply inspired by so many in Baltimore who work so hard to bring about change – terrific organizations, committed people, public agencies, elected officials, businesses, foundations, and community leaders. We are honored to join these incredible efforts.
At Roca, we've been preparing for this moment for years. Now it's our time to get to work. We hope to be worthy of this opportunity.


Molly Baldwin
Founder & CEO, Roca
July 2, 2018
Learn more about Roca's Intervention Model
Roca's Intervention Model is designed to help high-risk young men leave streets and gangs and go to work. Through relentless outreach, tailored programming and collaboration with community partners, Roca helps young men transform their lives.